If you've been eagerly awaiting the release of the 2018 Jeep Wrangler, you may need to exercise a bit more patience. The much-anticipated vehicle's debut has been delayed until the next Los Angeles Auto Show, according to recent reports.
Jeep Wrangler enthusiasts have been buzzing with speculation about when the current model, the Jeep Wrangler JK, will be replaced by the next generation. The Jeep Wrangler JK, which has been produced in Ohio since 2007, has been a staple in the Jeep lineup for over a decade. However, it appears that the wait for its successor will continue a bit longer.
Fiat Chrysler Automobiles (FCA) has invested a whopping $700 million to upgrade its Toledo factory, the birthplace of the upcoming 2018 Jeep Wrangler. This significant investment is not only expected to modernize the production process but also create an estimated 200 new jobs.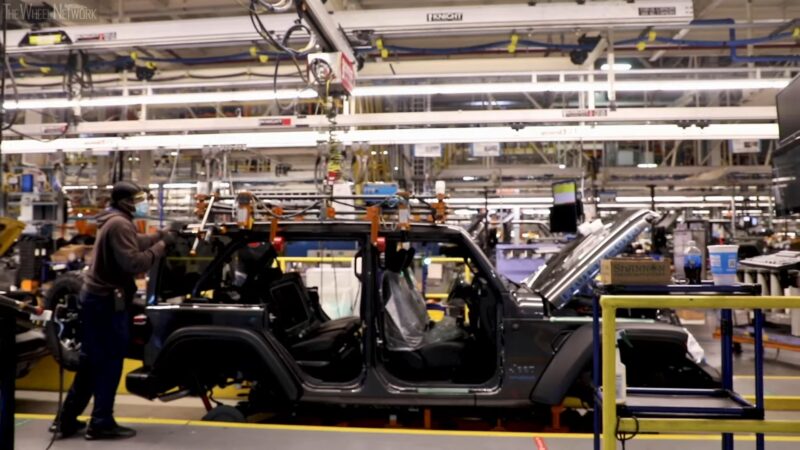 The 2018 Jeep Wrangler is set to be a game-changer, with a new aluminium body designed to reduce the vehicle's weight. This move towards a lighter frame is a strategic one, aimed at improving fuel efficiency without compromising the vehicle's renowned off-road capabilities.
There had been widespread speculation that the next-generation Jeep Wrangler JL would make its grand appearance at the New York Auto Show or the Easter Jeep Safari in Utah. Historically, Jeep has used these events to launch new vehicles, adding fuel to the rumor mill.
However, the CEO of FCA recently hinted that the company might be compelled to unveil the new models at the Los Angeles event in November, with an official launch following in January. This timeline suggests that the new Jeep Wrangler JL won't hit the roads until the 2018 model year.
While this news may be disappointing for those itching to get behind the wheel of the 2018 Jeep Wrangler, the delay underscores Jeep's commitment to delivering a vehicle that meets the high standards of its loyal fan base. So, for those eagerly awaiting the arrival of the 2018 Jeep Wrangler, it seems the old adage holds true: good things come to those who wait.